La Lampara - Restaurant in Sicily
The restaurant La Lampara offers a great location with a terrace right on the sea and a great selection of sicilian dishes like fish and pizza.
Ristorante for local specialties with terrace by the sea
The restaurant La Lampara is situated in a charming location directly on the sandy beach of Terme Vigliatore. A lunch or dinner on the large terrace directly at the sea is not only for the stomach, but also for the eyes a pleasure.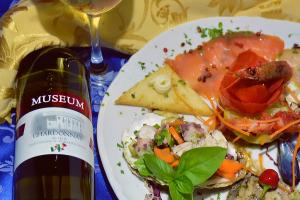 While you enjoy the sicilian delicacies, your eyes glide across the open sea to the Aeolian Islands. In the summer you can even see the sunset right above the sea. It does not get any more romantic!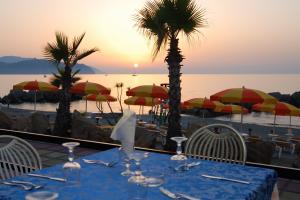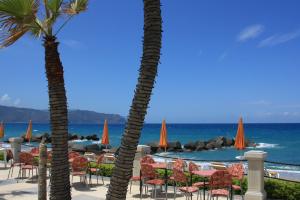 The restaurant La Lampara is specialized in all kinds of fresh fish, which are freshly bought by local fishermen. Also the large offer of pizzas from a brick-built wooden oven convinces.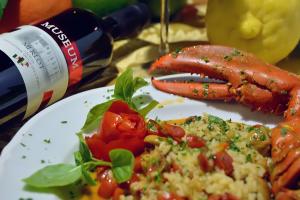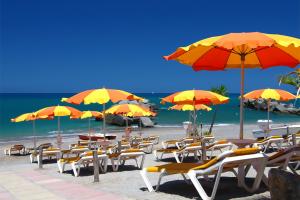 Not only for dinner, but also during the day you can visit the La Lampara. The restaurant offers a private beach section equipped with sun loungers and umbrellas. Here fresh drinks are served from the bar of the restaurant and if you wish, you can have lunch on the large terrace.
Casa Zumbo II
Holiday apartment in Sicily
Favorably priced holiday apartment 200 meters from the beach
Tonnarella, Messina, Sicily, Italy
Casa Zumbo I
Holiday apartment in Sicily
Tonnarella, Messina, Sicily, Italy
Casa al mare Tonnarella B
Holiday apartment in Sicily
Modern holiday apartment with terrace only 200 m from the beach
Tonnarella, Messina, Sicily, Italy
Casa al mare Tonnarella C
Holiday apartment in Sicily
Holiday apartment with large terrace just 200 m from the beach
Tonnarella, Messina, Sicily, Italy
Casa al mare Tonnarella A
Holiday apartment in Sicily
Modern and brand new – comfortable holiday flat with terrace just 80m from the sandy beach
Tonnarella, Messina, Sicily, Italy
Casa Candy
Holiday apartment in Sicily
Located directly at the seafront of Tonnarella including sea view
Tonnarella, Messina, Sicily, Italy
Cannotta Beach - Lipari
Holiday apartment in Sicily
Terme Vigliatore, Messina, Sicily, Italy
Cannotta Beach - Vulcano
Holiday apartment in Sicily
Terme Vigliatore, Messina, Sicily, Italy